To start your journey, you will need to satisfy the NMC's English language requirements. There are 3 types of evidence:
​
Trained in English- you have a pre-registration nurses or midwife qualification which was taught and examined in English.
​
Recent Practice - you have a minimum of 1 years recent practice as a nurse or midwife in a majority English speaking country.
​
English Language tests- you have recently achieved the required score in one of the English language tests accepted by the NMC. (e.g. IELTS or OET). The required scores/levels accepted by the NMC are shown below:
​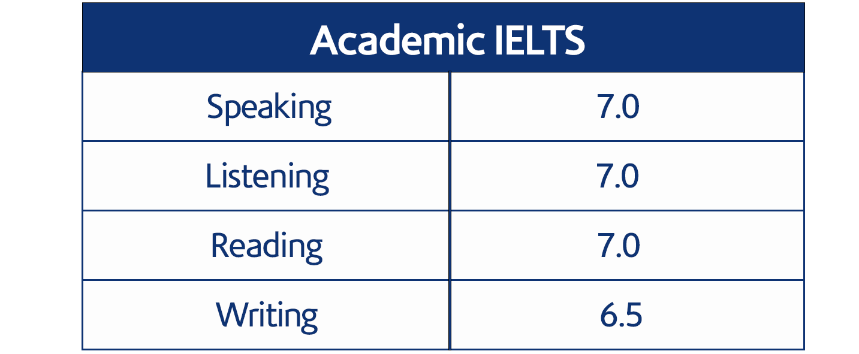 ​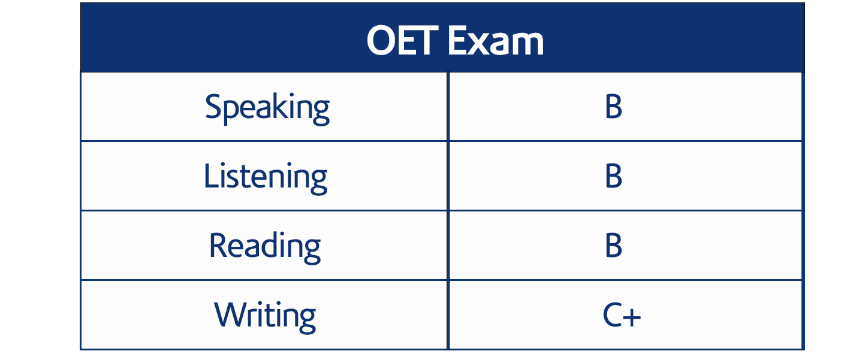 ​
​
If you need help booking or preparing for your IELTS/OET exam please click on the button below for more information:
​

​
If you have now passed your IELTS/OET (to the required level) please click on this link (link to update chatbot) to update your details and we can let you know the next steps.
​
​
​